Høj kvalitet og bæredygtigt – Gratis fragt i Danmark & Spanien*
Kvalitets bambusmøbler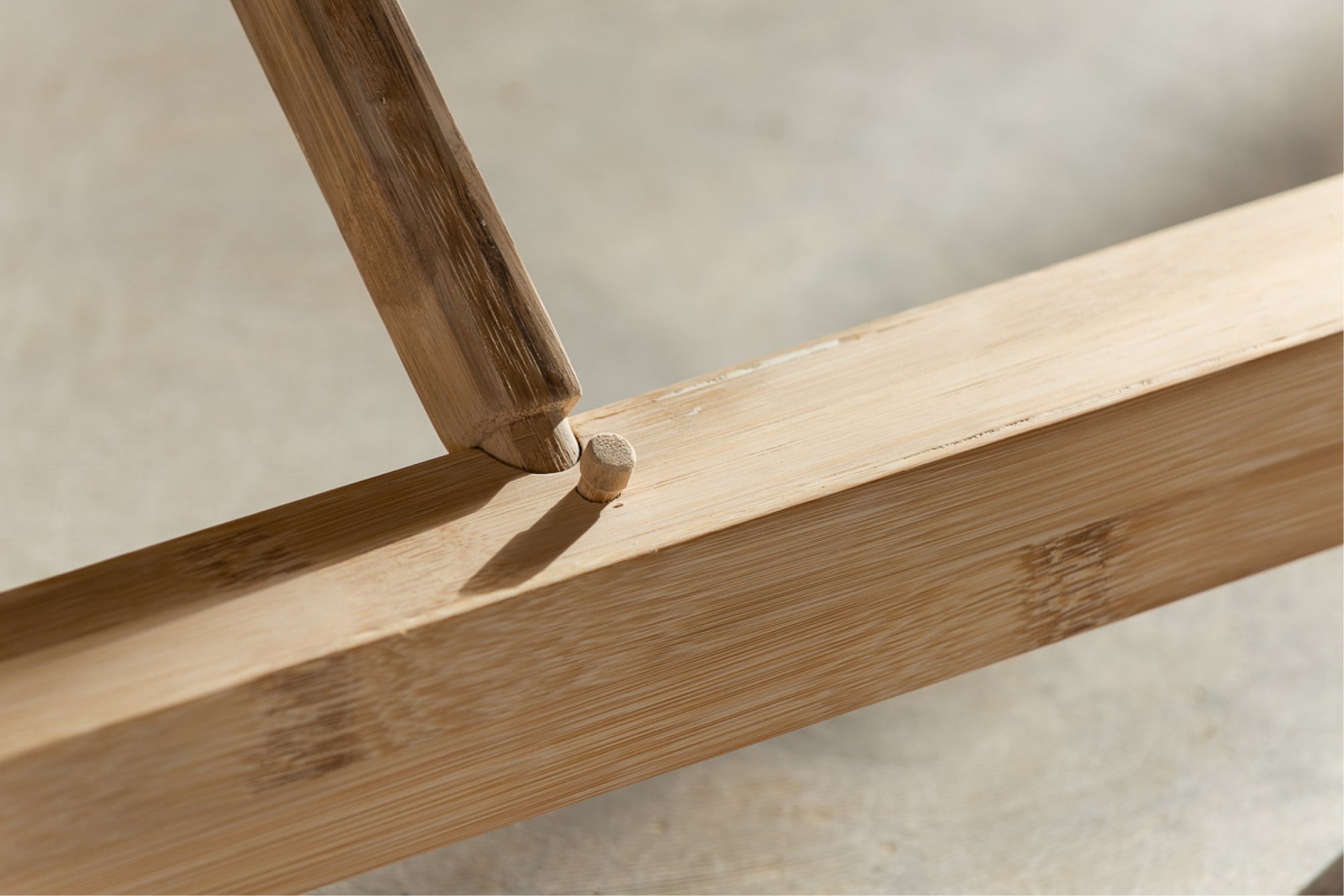 100% Organisk & bæredygtig produktion
Vores bæredygtige bambus materiale gror i 3,5 år inden vi høster det til produktion. Bambussen for derefter 3,5 år til at gro ud igen inden cirklen begynder forfra. Ingen pesticider, kunstgødning, herbicider eller vand er brugt. Derved genanvendes CO2 og vi bidrager positivt til CO2-udviklingen.
Læs mere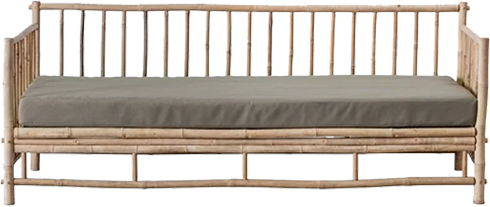 Udskiftelige sofa covers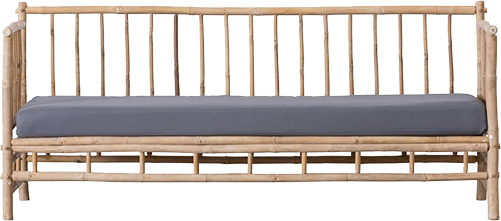 Vælg din stil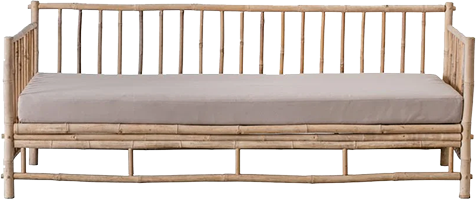 Udskiftelige sofa covers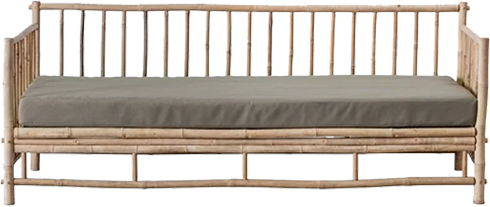 Udskiftelige sofa covers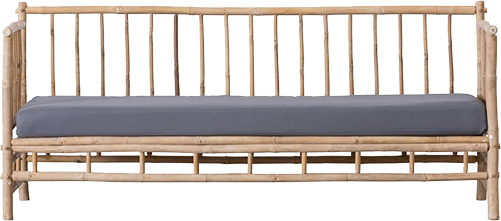 Vælg din stil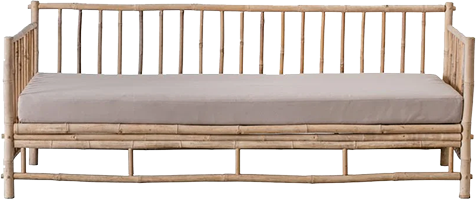 Udskiftelige sofa covers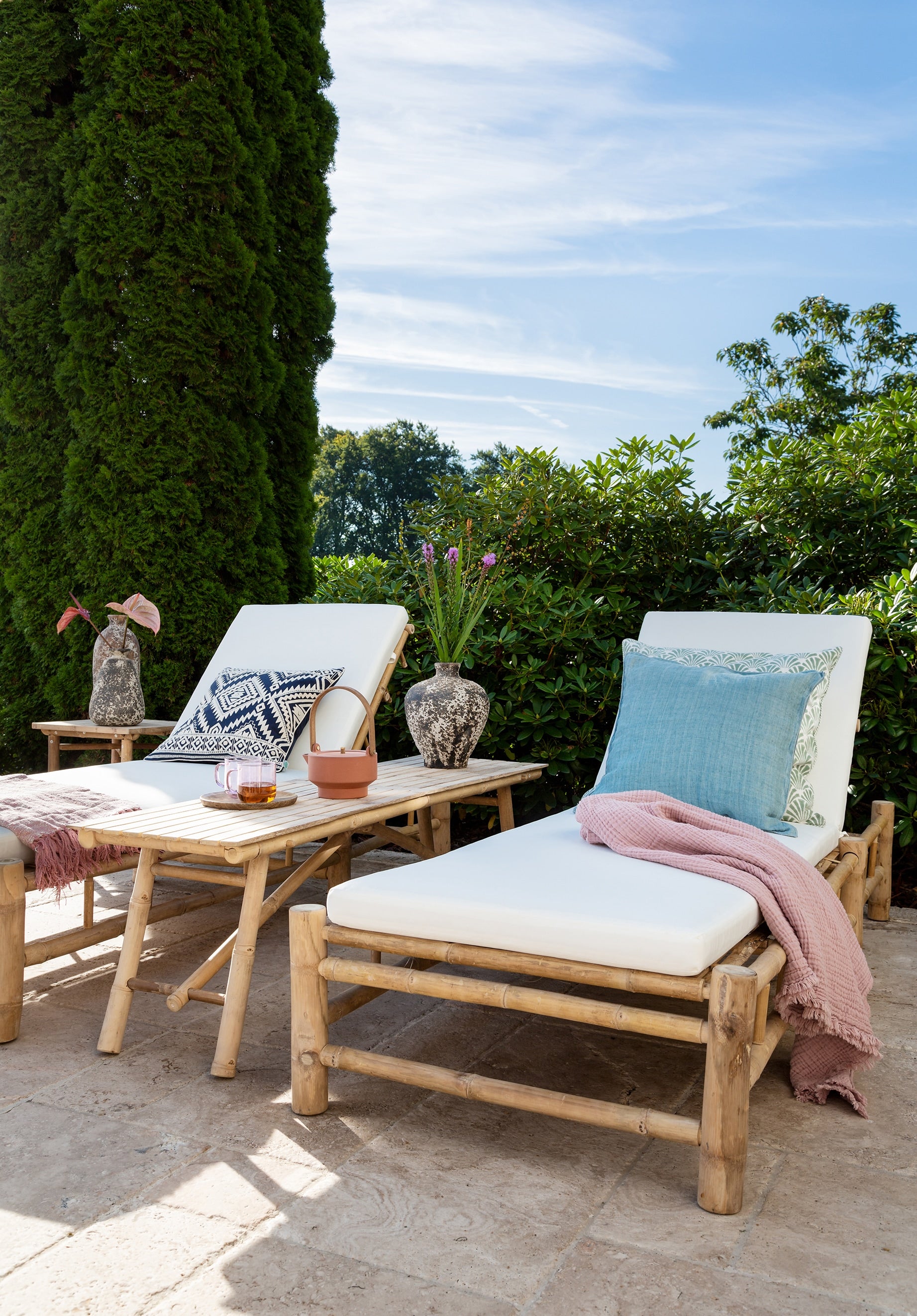 De første designs
2008
Karin og David afsluttede i 2008 deres design- og produktionsproces af en serie bambusmøbler heriblandt den ikoniske Malaga Solseng. De begyndte at sælge disse møbler til B2B-kunder (Business-to-Business). Dette markerede en vigtig milepæl, hvor deres bambusmøbler blev anerkendt for deres kvalitet og æstetik.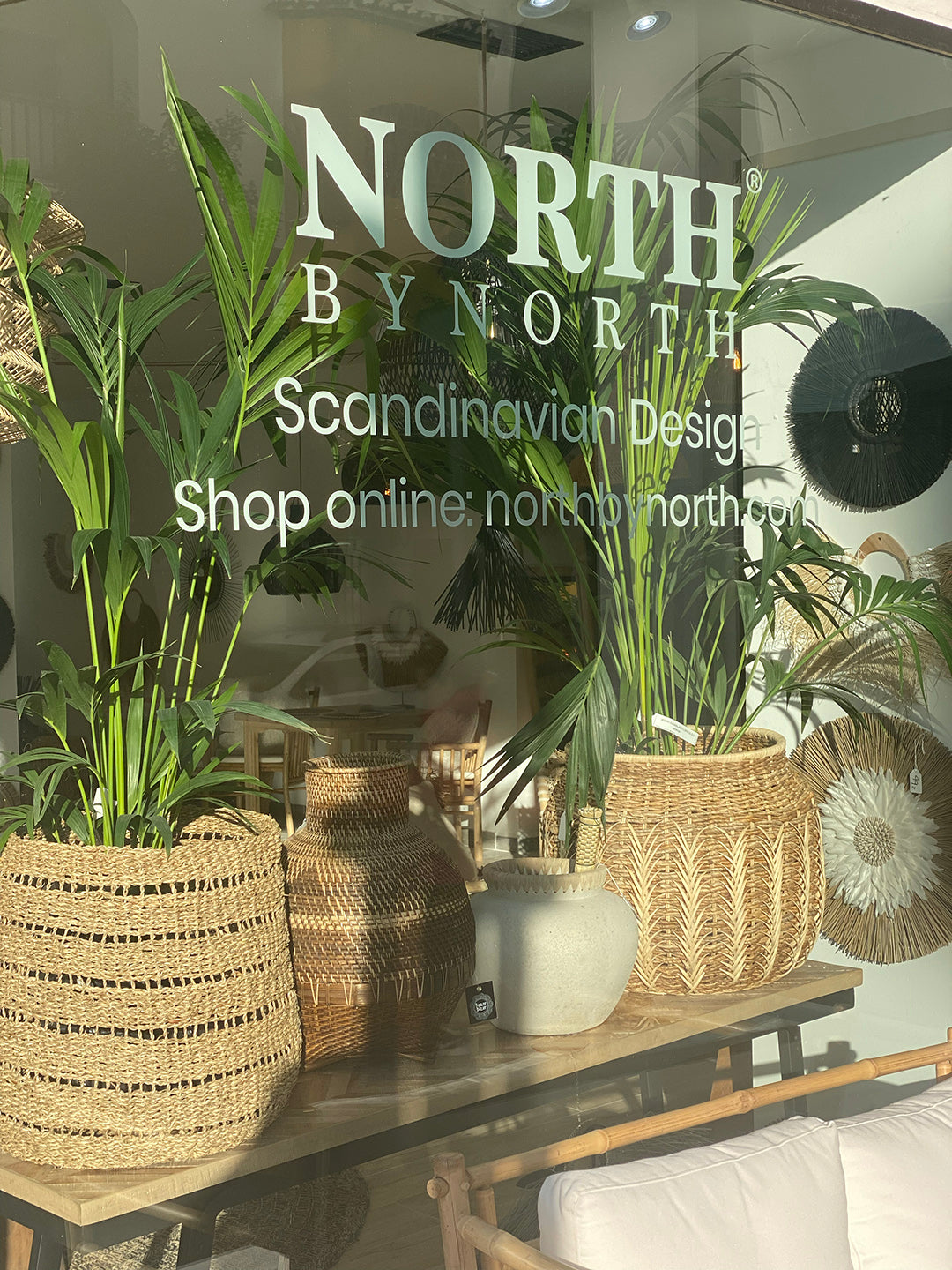 Samarbejde indgås
2015
I 2015 indgik Niels Hjorth et samarbejde med Karin og David Mintz, der vendte tilbage til Danmark efter 10 år i Vietnam. Dette samarbejde førte til, at deres bambusmøbler kun blev solgt under det eget brand, NorthByNorth. Denne partnerskabsaftale markerede begyndelsen på vores rejse som en selvstændig virksomhed, hvor vi kunne fokusere på at tilbyde vores kunder unikke og bæredygtige bambusmøbler under vores eget brand.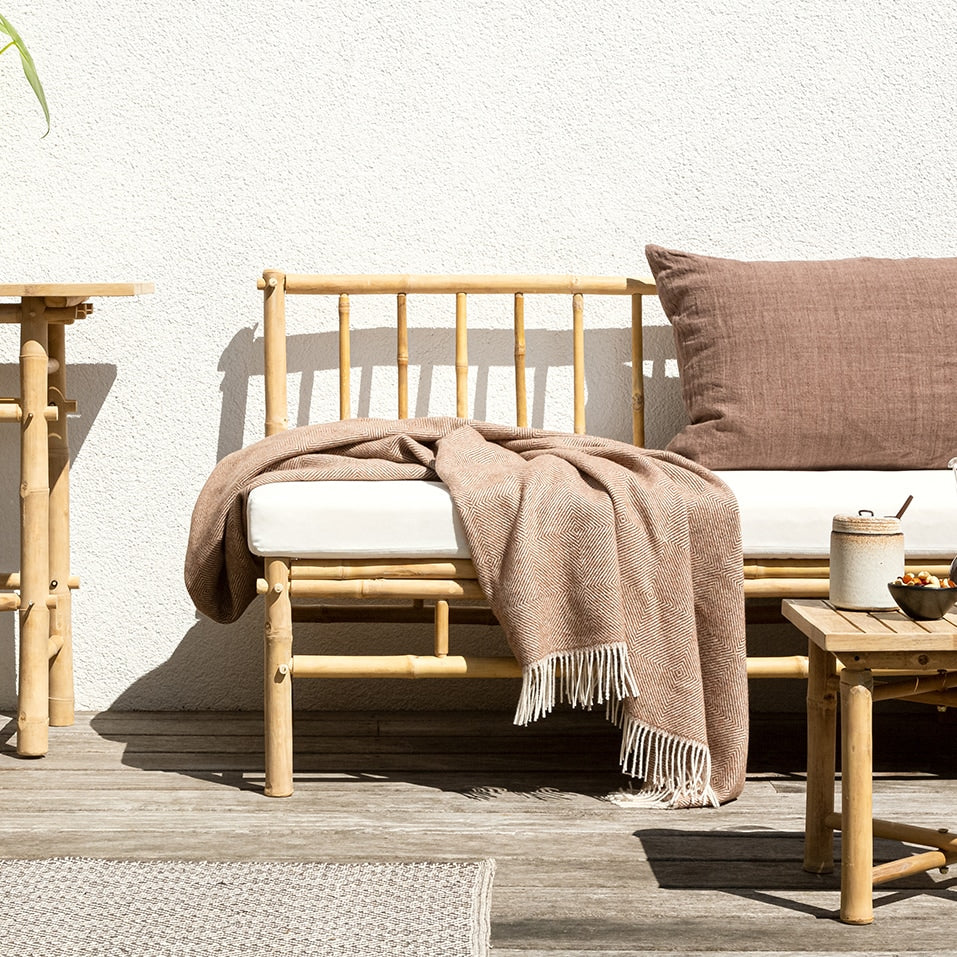 Nye rettigheder, og retningslinjer
2015
I 2015 blev rettighederne til en eksisterende bambusserie købt af Niels Hjorth, som i dag udgør vores NorthByNorth-sortiment. Denne erhvervelse banede vejen for vores fokus på bæredygtige møbler og vores D2C-virksomhed. Ved at kombinere Hjorths vision og vores håndværksmæssige ekspertise skabte vi stilfulde og miljøvenlige bambusmøbler til vores kunder i Danmark og Malaga.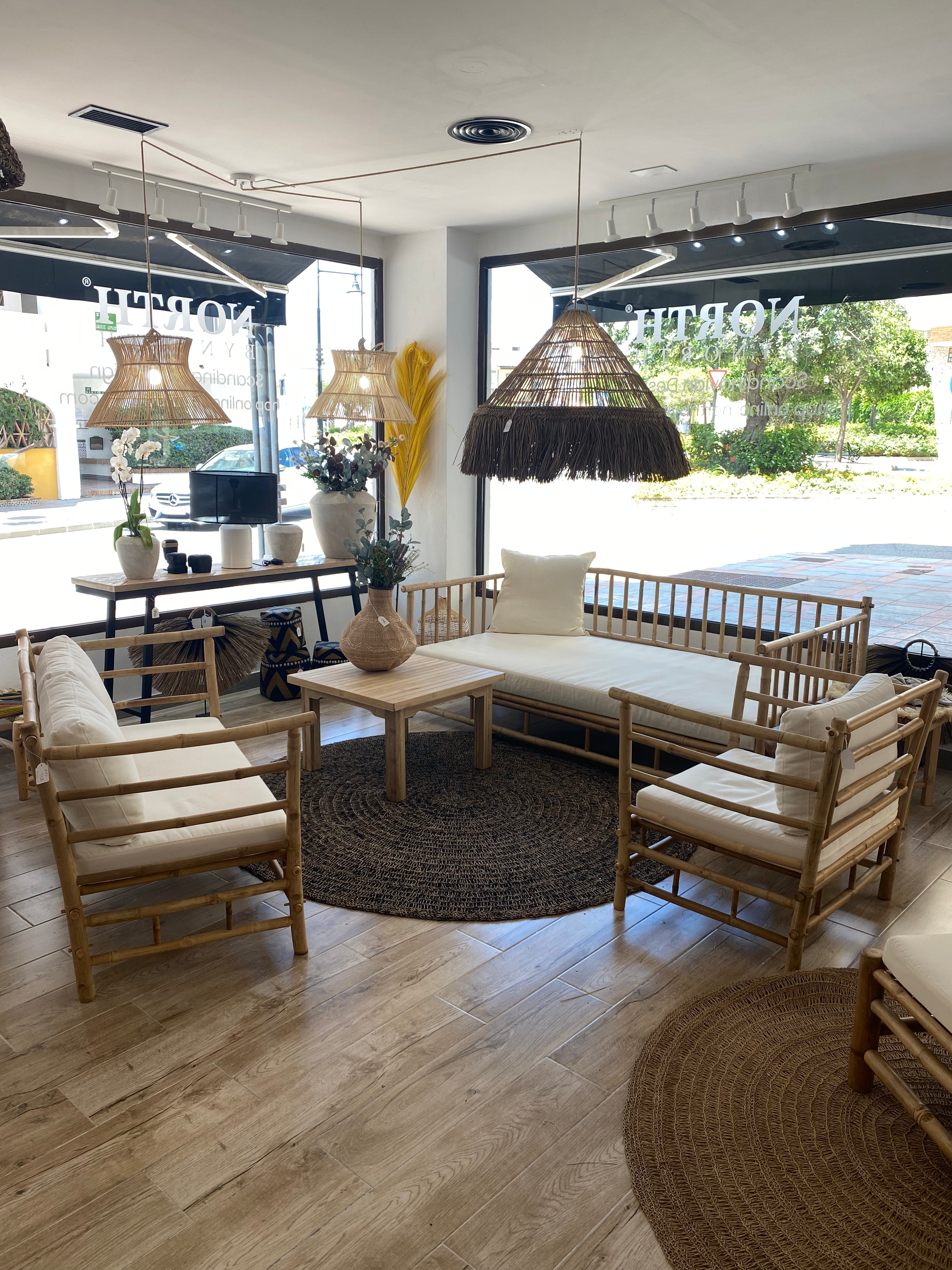 Nye designs
2020
I 2020 lancerede vi nye bambusdesign, herunder vores populære Bambus Daybed-sofa. Denne elegante og ergonomiske sofa blev hurtigt en bestseller, der kombinerede komfort og stil med bæredygtige bambusmaterialer.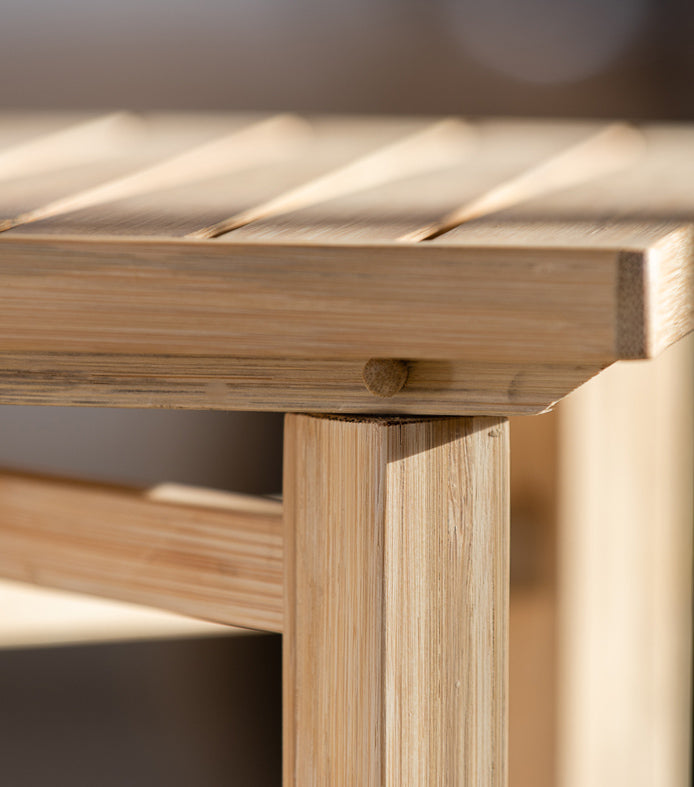 Ny kollektion
2021
I 2021 introducerede vi vores seneste tilføjelse til sortimentet, "Skandinavien Line". Denne elegante møbelserie kombinerede nordisk minimalisme med håndværket og charmen ved bambusmaterialer.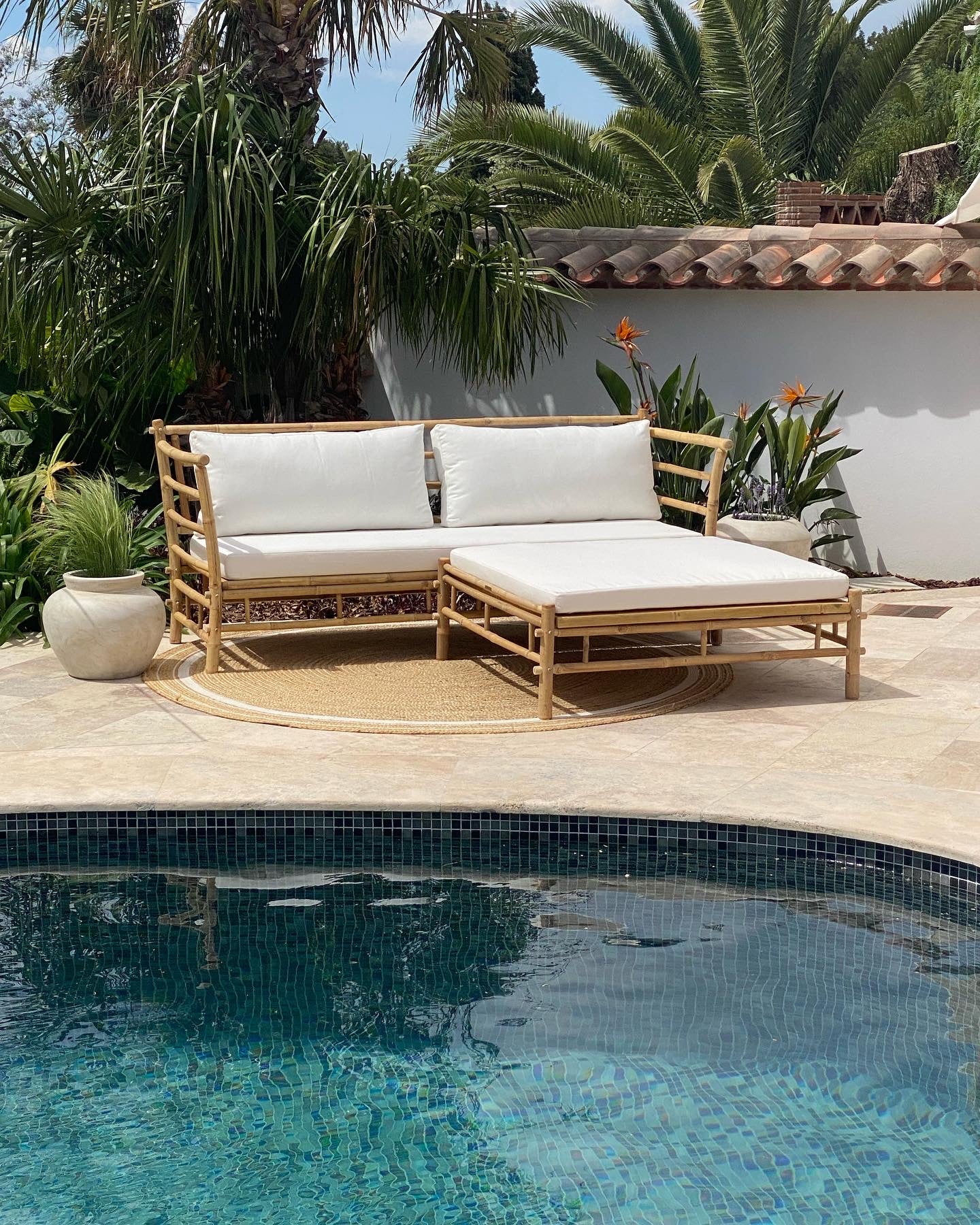 Mijas serien udkommer
2022
I 2022 lancerede vi møbleserien "Mijas" specielt designet til det spanske marked. Serien blev en øjeblikkelig succes og vandt hjertet hos vores spanske kunder. "Mijas" kombinerede æstetik, funktionalitet og bæredygtighed, og markerede vores ekspansion til det spanske marked.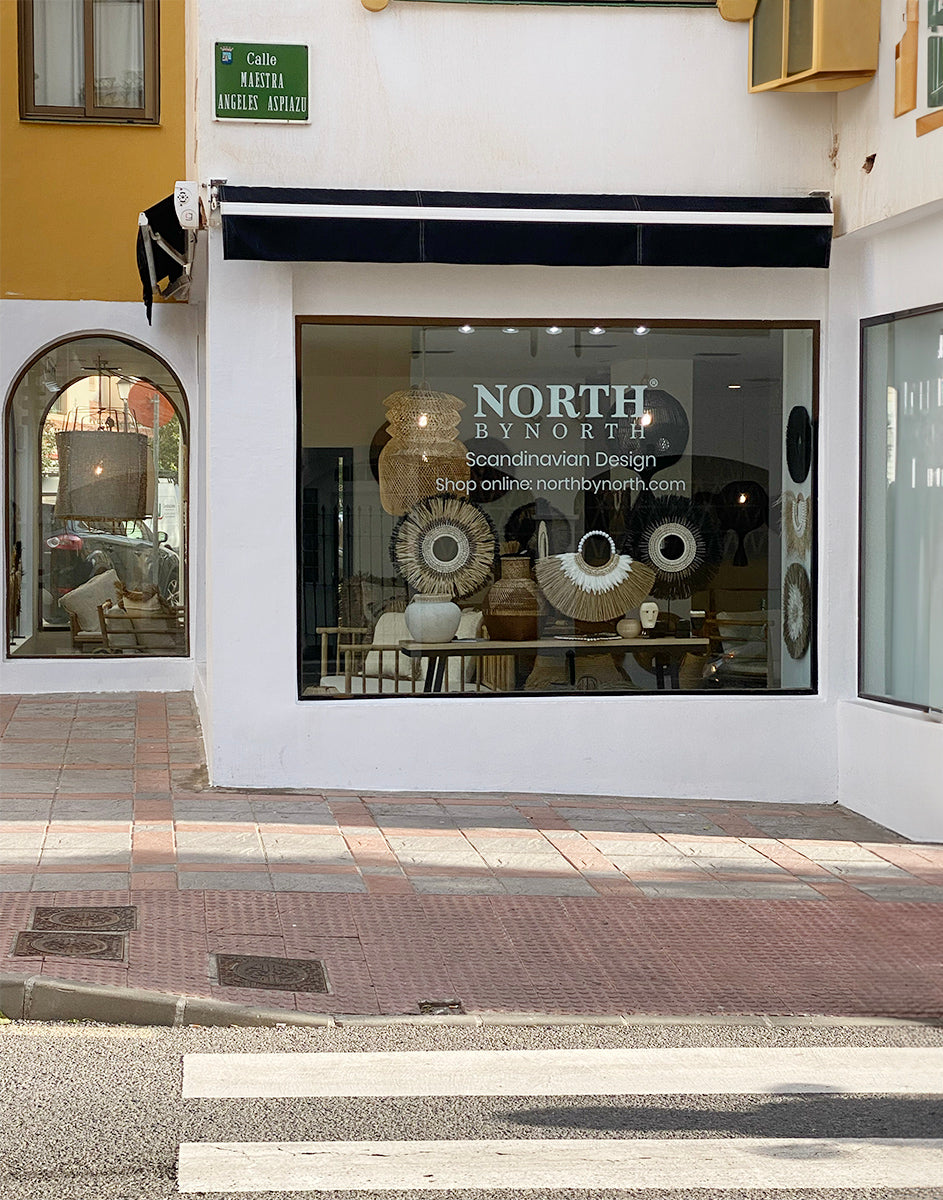 Turen går til Fuengirola, Malaga
2023
Gennem det sidste stykke tid, har Niels arbejdet hårdt på at åbne nyt showroom og butik. Denne er i dag åbnet i det solrige og varme Fuengirola, Malaga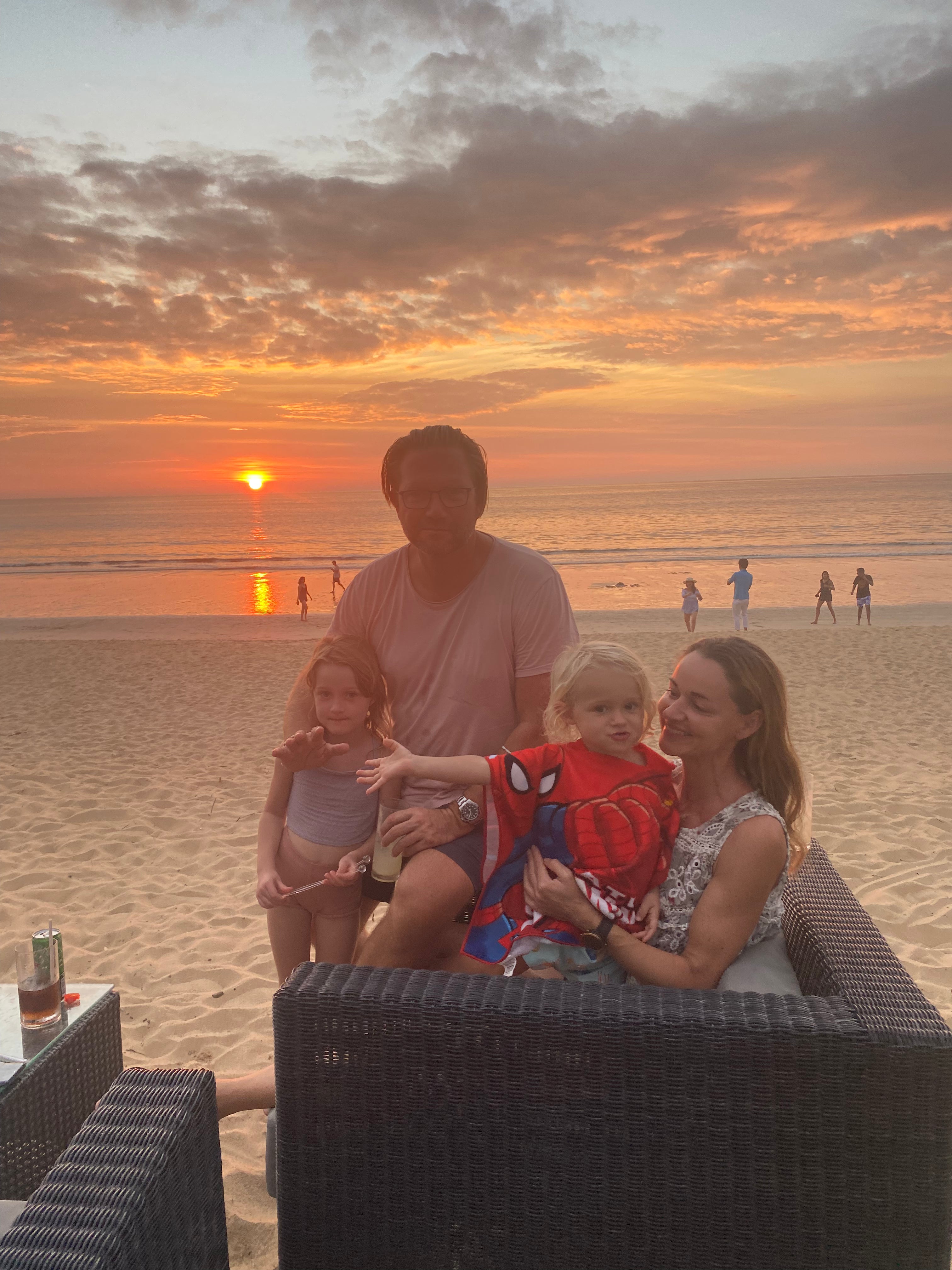 Subheading
Niels and Gitte with our kids. Now we live in spain and love it, but do miss Copenhagen somtimes :)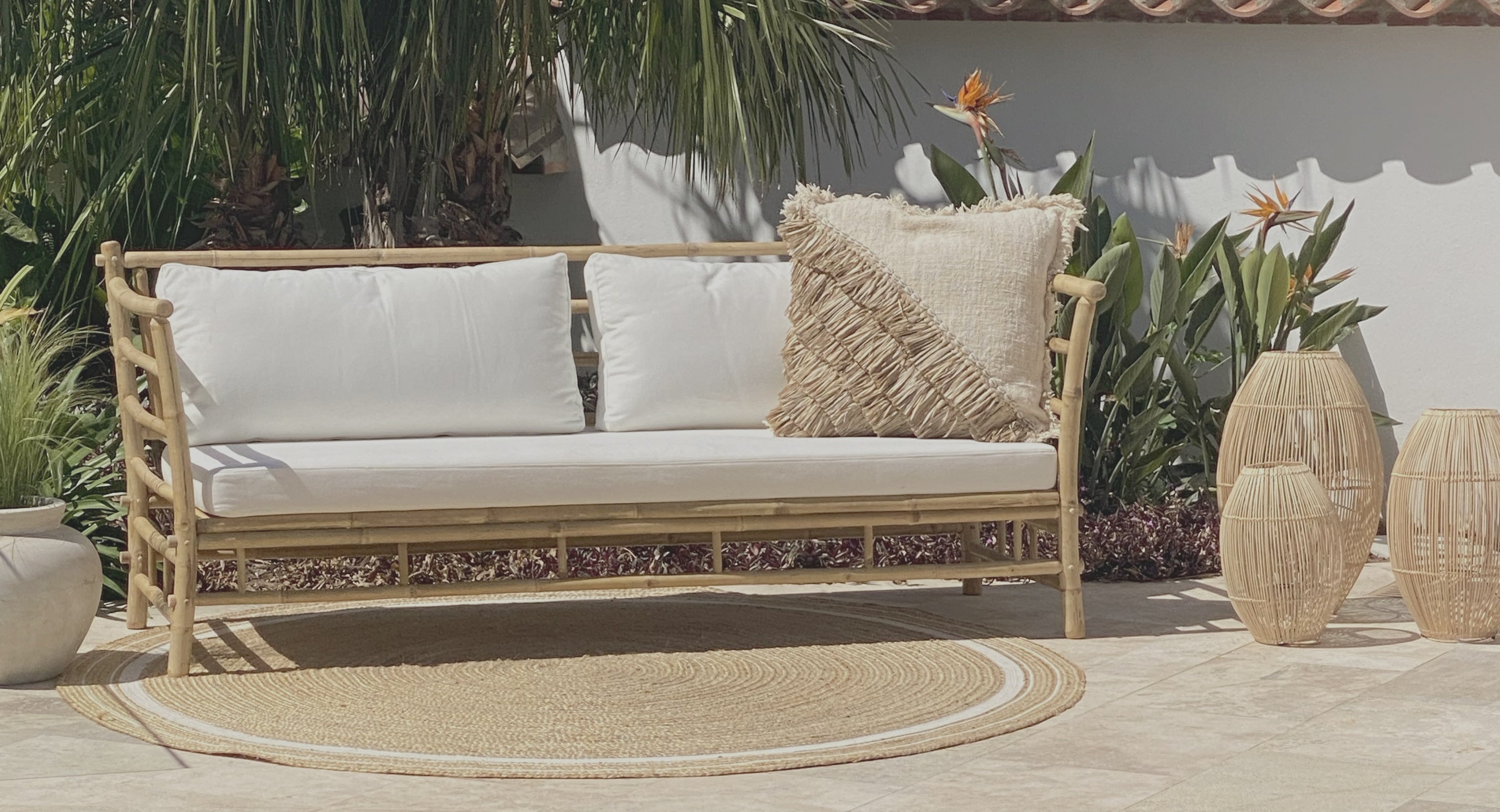 GRATIS FRAGT I DANMARK
Flyttesalg -40%
Vi holder flyttesalg og giver 40% på alle bambus møbler
SHOP UDSALG
Bambusmøbler
Til din drømmeterasse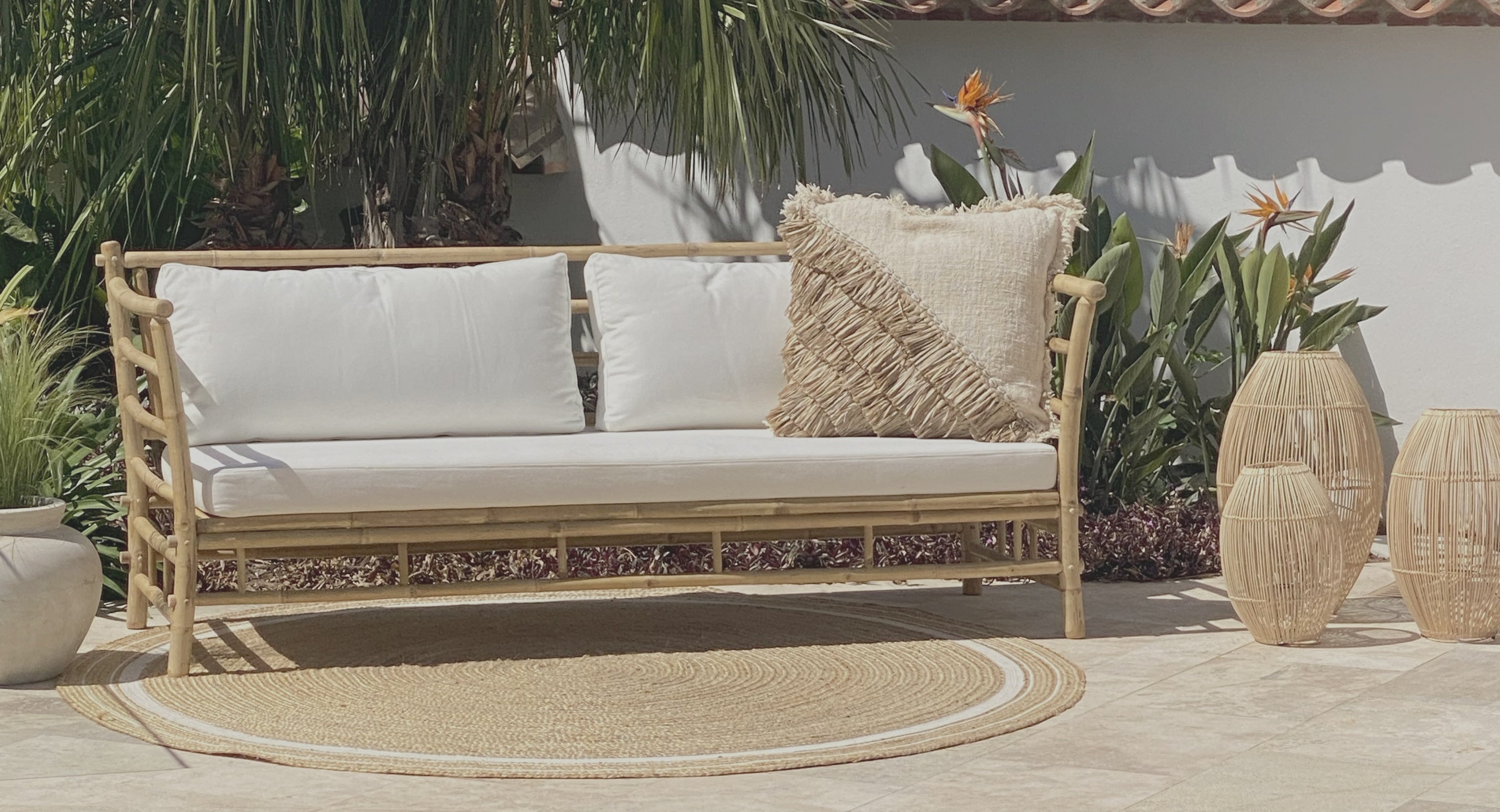 Bæredygtigt bambus
Håndlavede med passion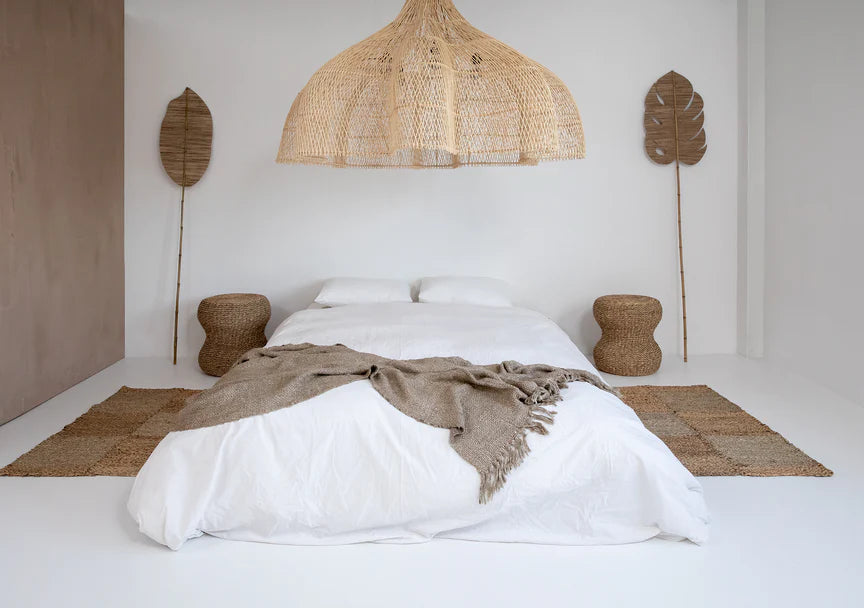 Shop the look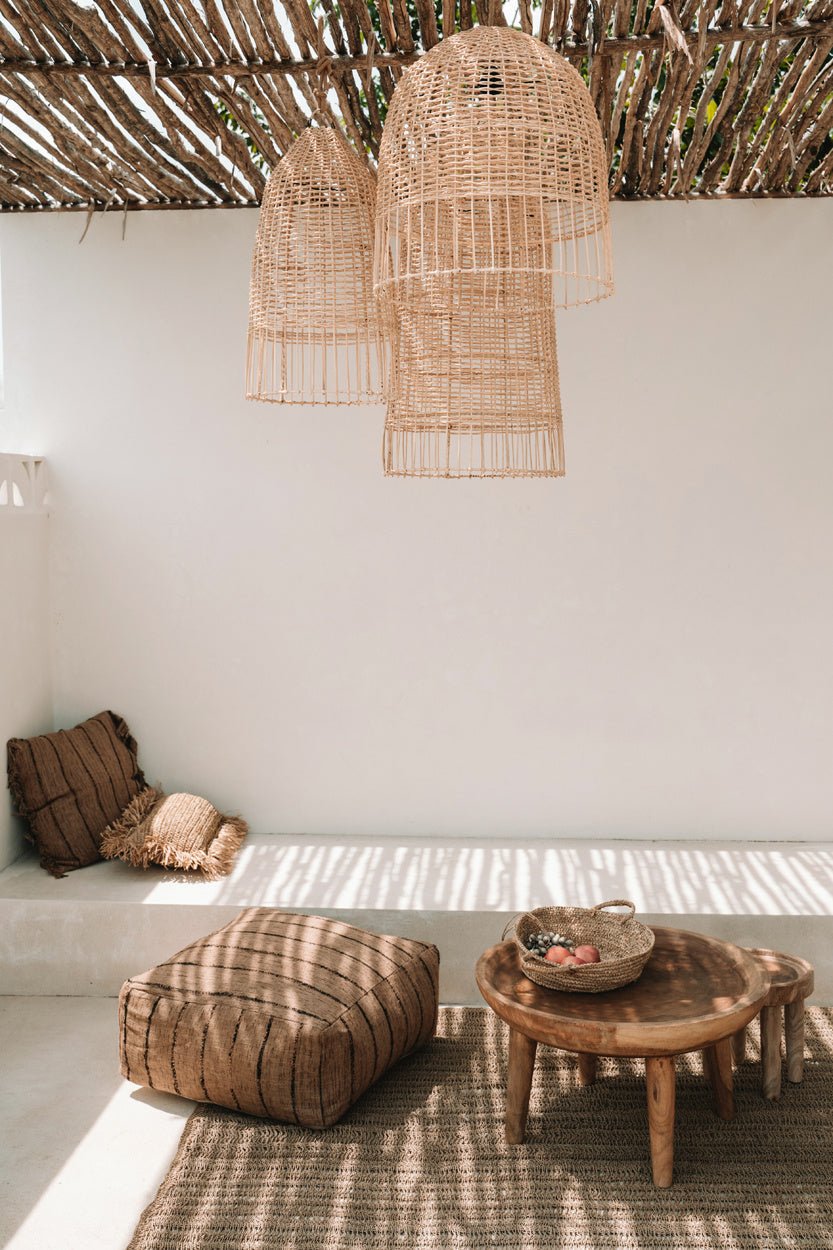 Shop the look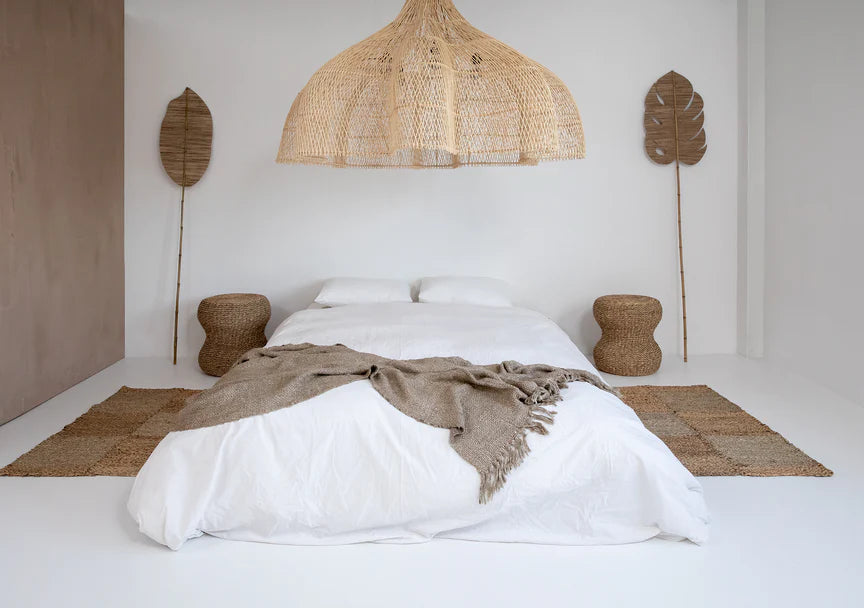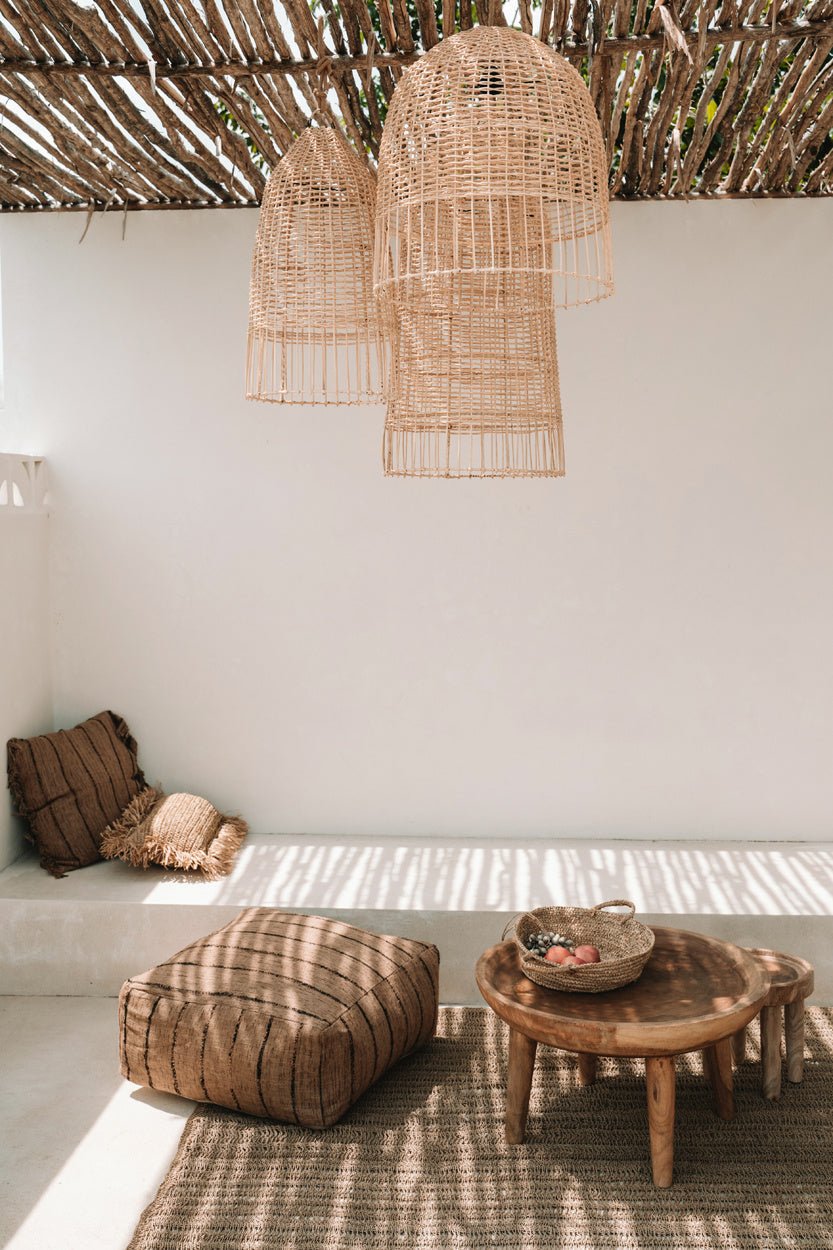 Jeg har købt både bambusmøbler og flere krukker hos North by North. De har holdt til mig og min mor i 4 år (den ene potte var en gave til min mor). Deres showroom havde mange produkter at vælge imellem, og ejeren var venlig og informativ.

⭐️ ⭐️ ⭐️ ⭐️ ⭐️
David Maple
NorthByNorth gav mig en fantastisk service.

Niels, ejeren af firmaet, er sådan en cool og troværdig fyr, som hjalp mig med at vælge præcis de møbler, jeg havde brug for til mit sommerhus i Spanien.

Jeg vil varmt anbefale at købe møbler gennem NorthByNorth! Jeg vil helt sikkert købe her igen!
⭐️ ⭐️ ⭐️ ⭐️ ⭐️
Victor Barsøe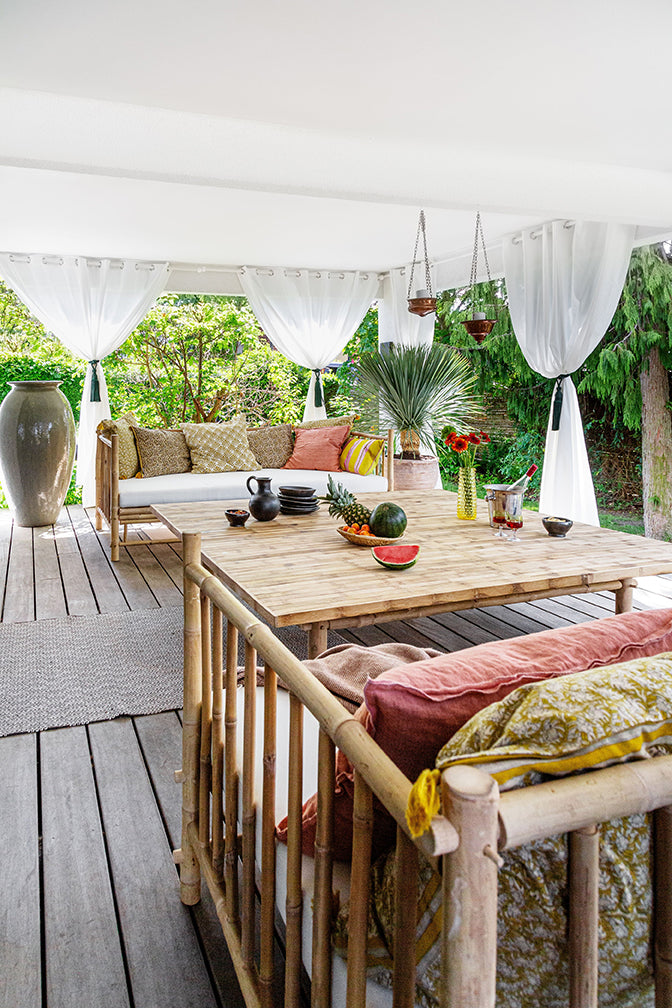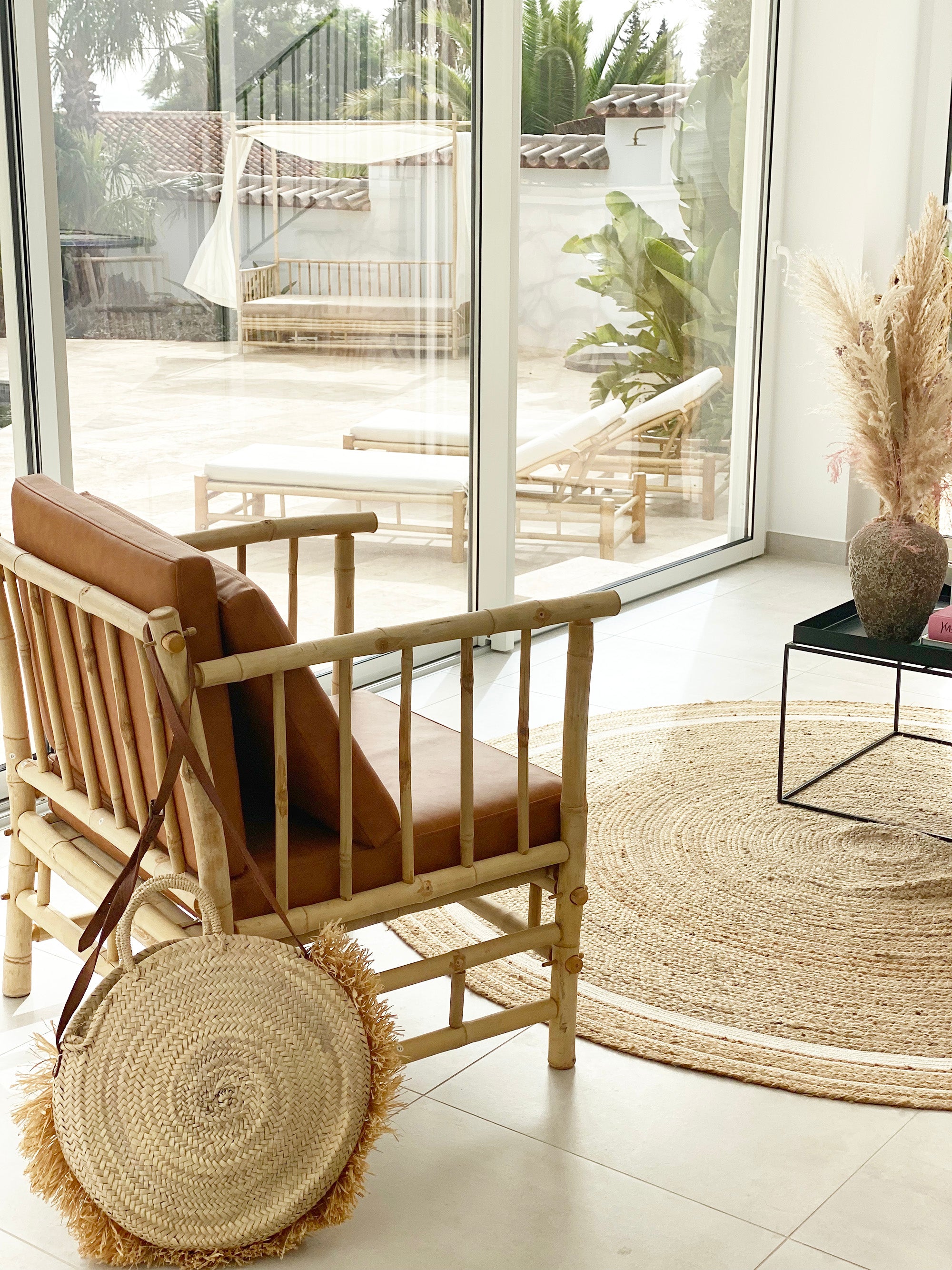 Vores højkvalitets
Bambus møbler
Vores møbler er lavet af bæredygtigt bambus, og håndlavet i høj kvaliet
Lounge møbler
Vælg din stil
Alle vores sofaer og daybeds fås med forskellige covers i forskellige flotte farver.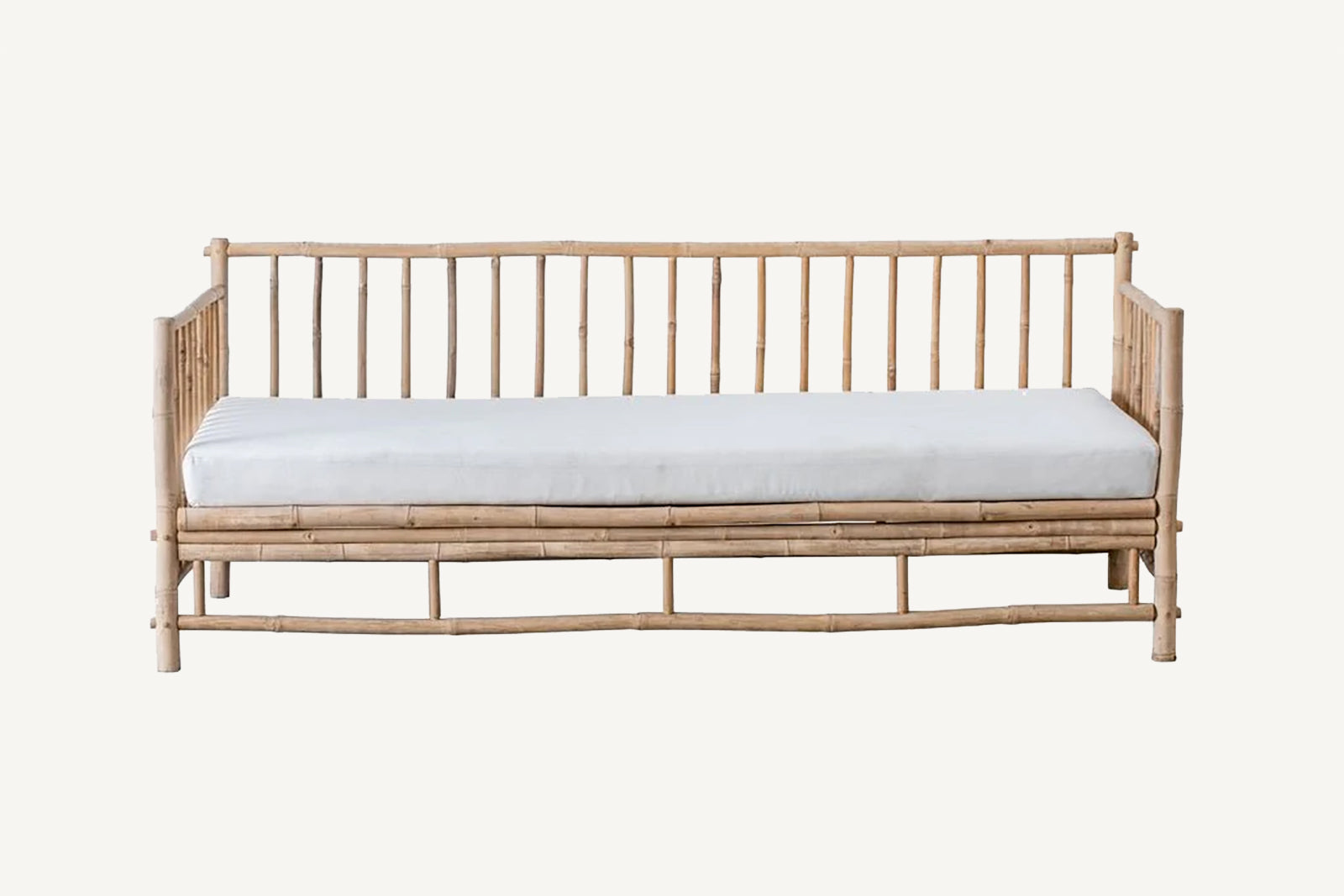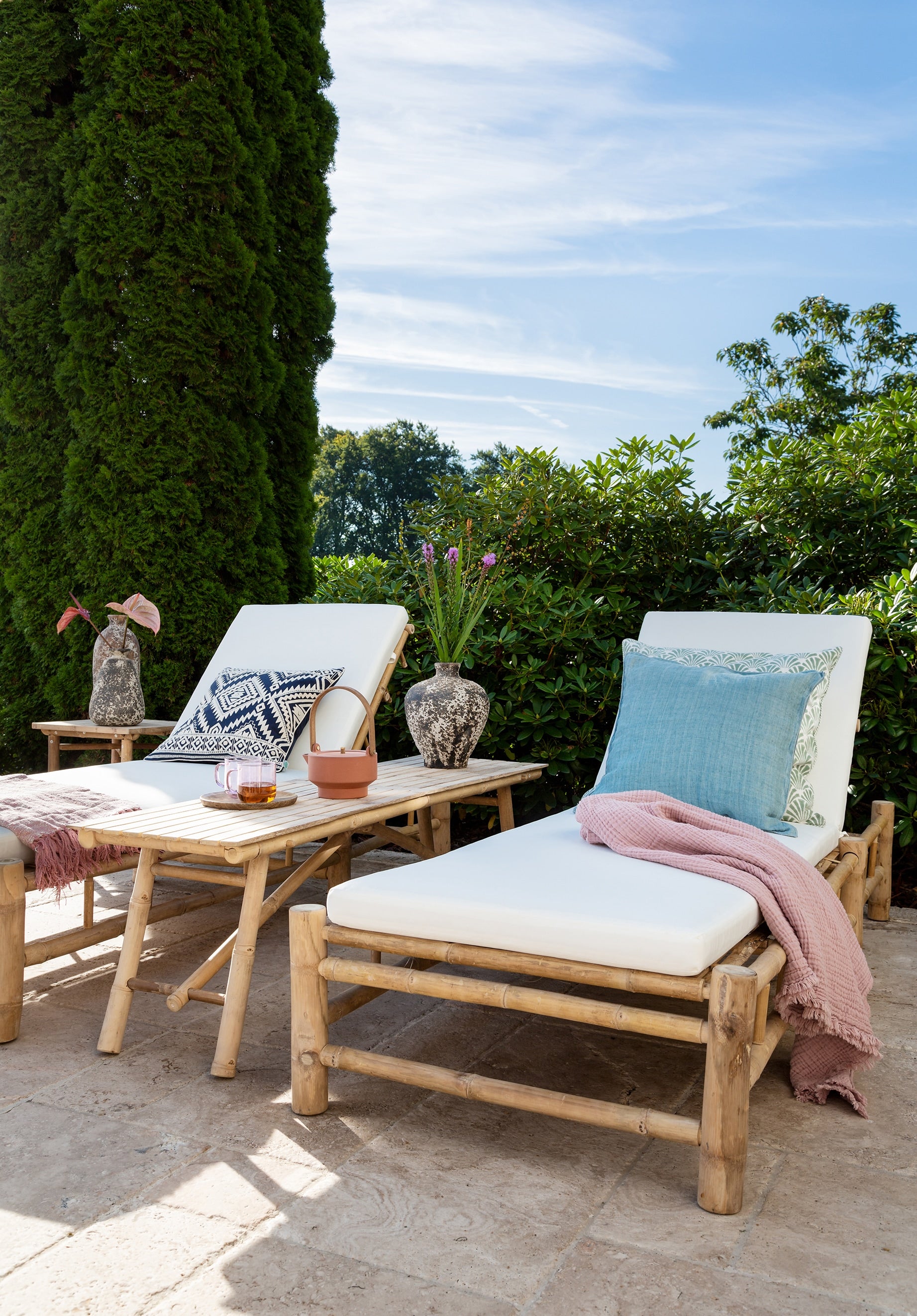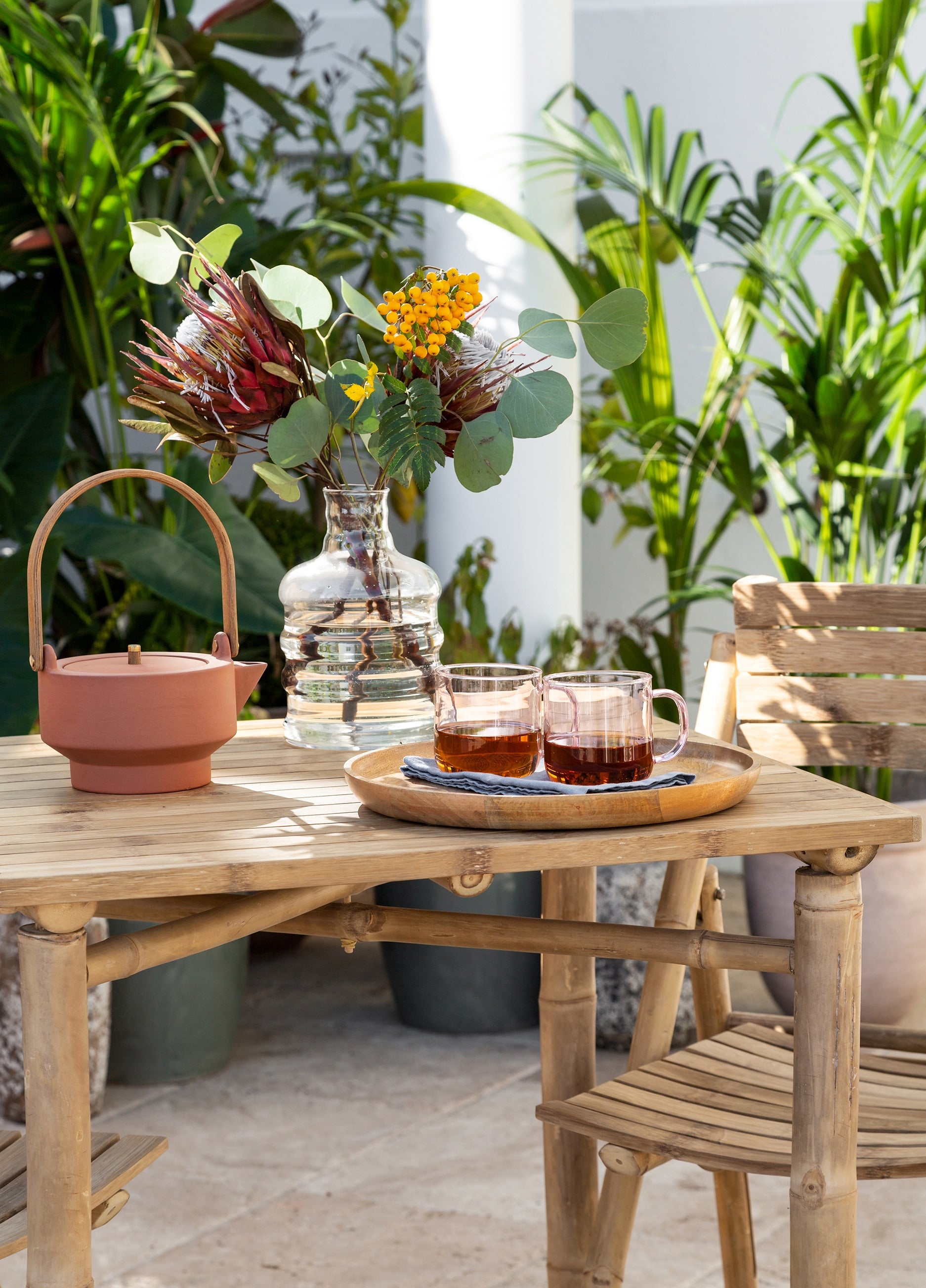 Vores design
Niels Hjorth, stifteren af ​​NorthbyNorth, arbejder tæt sammen med designerne til at skabe karakteristisk high-end stil, der afviger fra de mange efterligninger på grund af kvalitet og opmærksomhed til detaljer.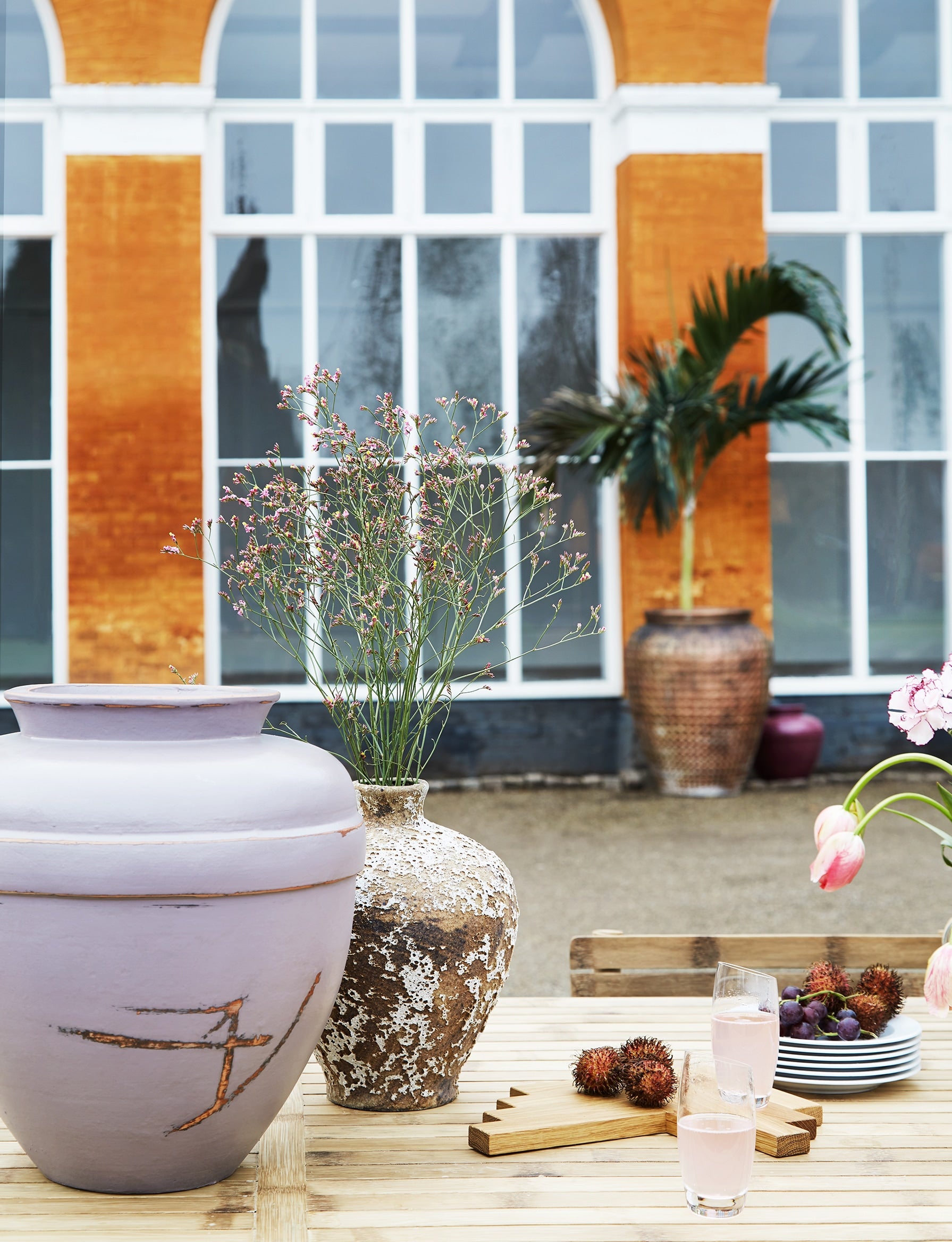 Men hvorfor?
Hele udvalget af bambusmøbler er baseret på ønsket om at harmonisere bæredygtigheden af ​​bambus's skønhed med skandinavisk stil og derved skabe møbler af høj kvalitet, som holder mange år og er ansvarligt produceret.
Læs vores historie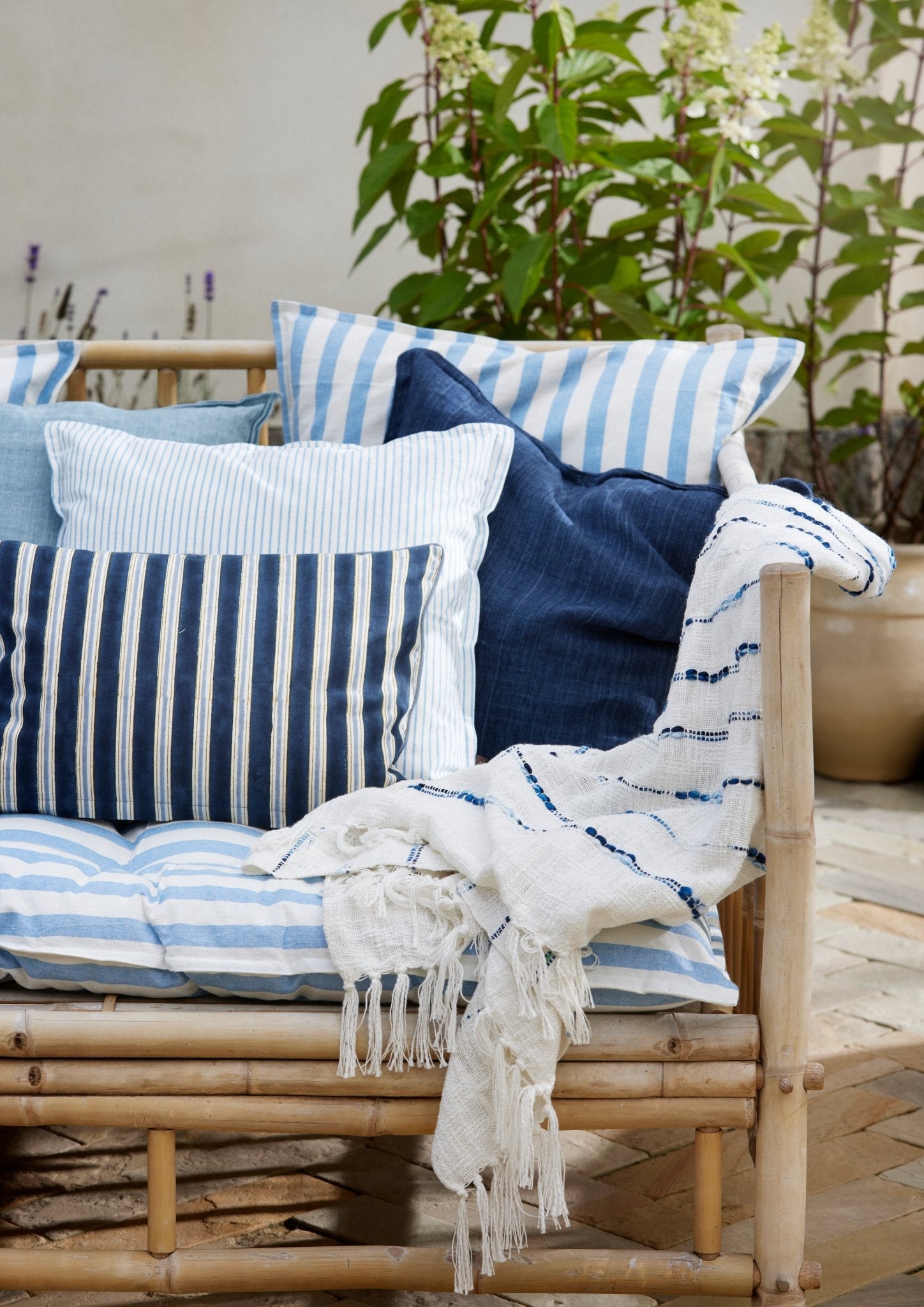 Nyhed til terassen
Mijas 3 personers sofa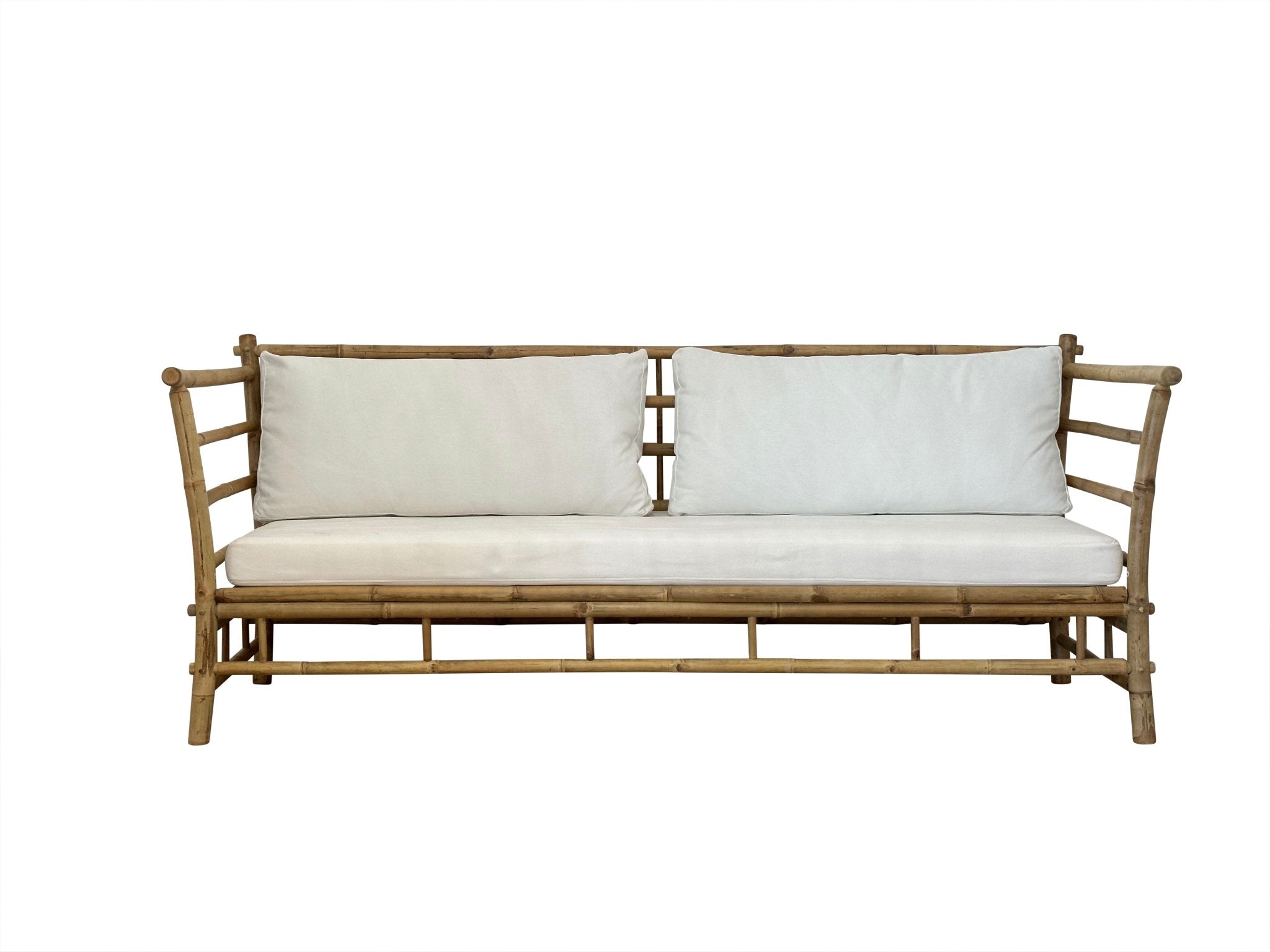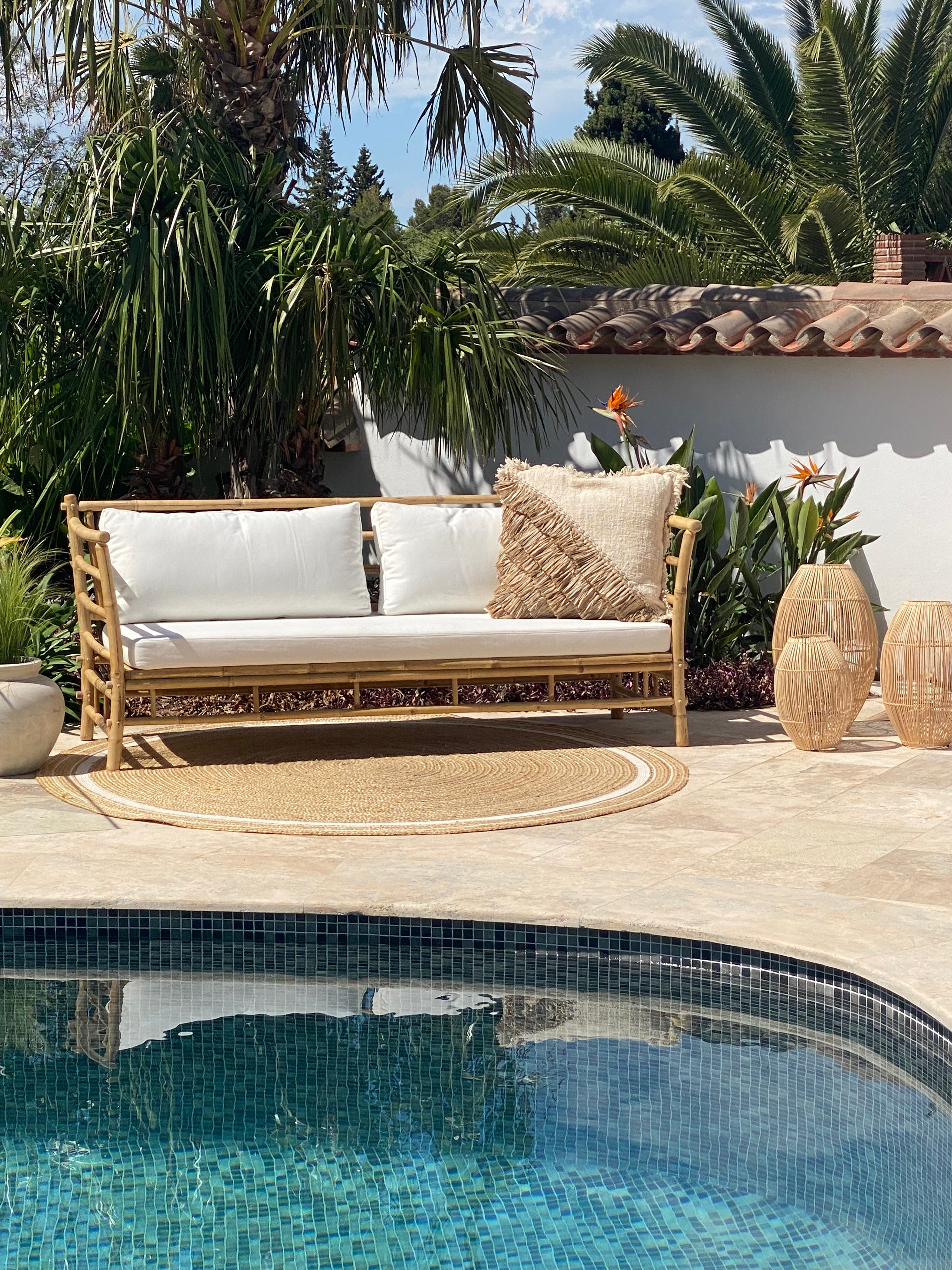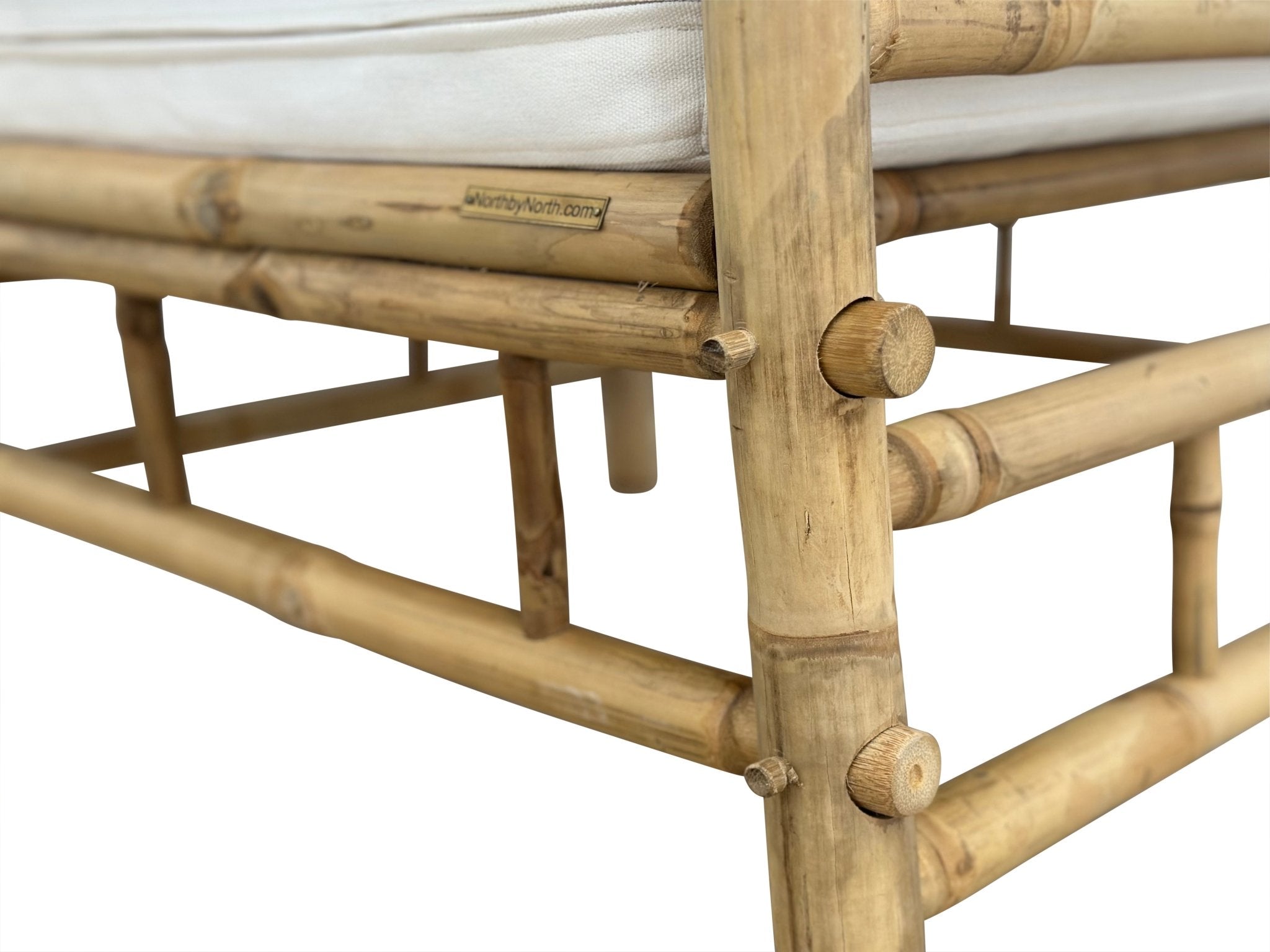 Sale price
4.197,00 kr
Regular price
6.995,00 kr
(/)
---
(Traditional retail price DKK 6,995.00 / EUR 933.00)

Dimensions:  200W x 77D x 81H

Welcome to our new beautiful 3 seater sofa: Mijas 

Limited quantity in stock in Denmark.

The sofa comes with a cushion and 2 back cushions in white. The fabric is made of 35% cotton and 65% polyester. The filling is 100% polyester.

The sofa has been treated with oil for additional protection. We only use treated bamboo in our production to ensure durability for use both indoors and outdoors.

When you purchase this sofa, it comes partially assembled with instructions.

Each piece of furniture is made from 100% natural material and has been assembled during production.

All our bamboo furniture is Danish design and handmade in Vietnam.
Vi har gjort det nemt at købe bæredygtige bambusmøbler af høj kvalitet i nordisk design